Senior Wellness defined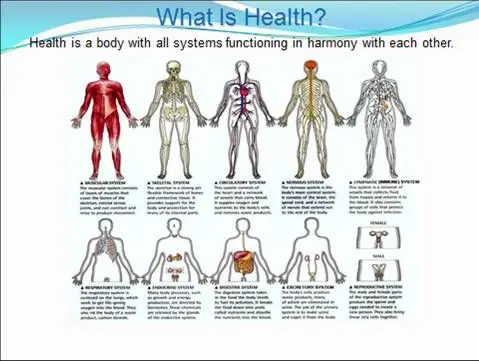 Wellness is an active process of becoming aware of and making choices toward a more successful existence.
Process means that improvement is always possible
Aware means that we are continuously seeking more information about how we can improve.
Choices means that we consider a variety of options and select those in our best interest.
Success is determined by each individual to be their collection of life accomplishments
Wellness is considered to be an active process of becoming aware of and learning to make choices (healthy choices) that lead toward a longer and more successful existence.
We use the word "process" to note that further improvement is always possible
We use the word "aware" to note that we are continuously seeking more knowledge about how we can improve.
We use the word "choices" to note that we consider many options and choose those in our best interest.
5 Questions Regarding Chiropractic and the Maturing Adult
Why is Chiropractic care so important for the maturing adult?
Chiropractic care is extremely important for the maturing and elderly adult because of the dramatic changes that occur in the spine with increasing age. As we age, spinal discs, joints, ligaments, muscles and other spinal tissues become weaker, less hydrated, more fibrotic, and less able to withstand normal stresses. As a result, spinal pain from spinal degeneration (arthritis) becomes more prominent, tissue injury from everyday events occurs, and the time to heal from injuries increases.
Chiropractic procedures take into consideration the nature of the aging spine and the many abnormalities present to provide a strategically effective, safe and noninvasive treatment plan. Through the use of gentle adjustive and mobilization techniques, physical therapies, and incorporation of stretching and exercise programs spinal pain is reduced, spinal stresses are decreased, flexibility and mobility are improved, and degeneration is minimized.
Treatment techniques must focus on the underlying problem and involve participation of the patient in order to be truly effective and long lasting. Treatments which solely focus on pain and other "symptoms" only, are far less effective, and are often dangerous since the conditions causing the symptoms remain untreated and uncorrected…………….. http://www.healinghandsofskokie.com/senior-citizens.html
Human Touch Helps Elderly Seniors with Isolation Trauma: HUMAN TOUCH, ELDERLY, SENIORS, ISOLATION
WHEN WE TOUCH - WE FORM A BOND
Elderly seniors need the health benefits of human touch to prevent the ill effects of isolation. Use your healing touch and make someone feel great.To be touched by someone you care for is a sign of acceptance and helps to make us feel better. Touching can have a healing effect known as "soothing to the touch" which releases the calming peptide hormone called Oxytocin, secreted by the pituitargland within the brain. The presence of the hormone estrogen is the key factor in the release of Oxytocin and the reason why females like to cuddle more so than males. Higher levels of estrogen increase empathetic nurturing qualities in women.………… http://familycaregiverheroes.com/articles/Human-Touch-Helps-Elderly-Seniors-with-Isolation-Trauma.html

RECOMMENDED VITAMINS FOR SENIORS
Linda Ray is an award-winning journalist with more than 20 years' experience. She has held posts at newspapers and magazines, including the "Greenville News," "Success," Demand Studios and "American City Business Journals." Ray has covered health and fitness, business, sports and people. Ray has a bachelor's degree in journalism. According to the Mayo Clinic, eating a healthy diet is the best way to receive proper nutrition and the recommended vitamins for seniors and younger people alike. Seniors, however, often have inadequate nutrition for a variety of reasons, ranging from the side effects of certain medications to trouble chewing and swallowing. Frailty and lack of energy also may restrict seniors from preparing nutritious meals. While caregivers should make an effort to provide the recommended vitamins for seniors through balanced meals, there are supplements that are especially important and can help to increase the quality of life for aging adults……… http://www.livestrong.com/article/23003-recommended-vitamins-seniors/?utm_source=popslideshow&utm_medium=a1
Undernutrition is a risk factor for increased mortality and poor overall health for older adults.
Undernutrition in the elderly may be caused by difficulty chewing and swallowing, not remembering how to prepare nutritious meals or forgetting to eat, and/or age-related changes in the body.
Adding a low-volume liquid nutritional supplement drink to a Senior's diet can significantly improve health.
* http://www.parentgiving.com/elder-care/benefits-of-liquid-supplement-drink/